LIVE HERE EVERY TUESDAY & THURSDAY FROM OCTOBER 13th
The live session will be shown via the video below. NB:IF VIDEO DOES NOT GO LIVE THEN PLEASE REFRESH THE PAGE
At the bottom of the white chat box below, click "X" to close the Cookie Notice, then click "Chat as a guest" and enter your name (or login with Facebook) to join in (your name will appear when you comment)
Type "CHECK" or "c" or similar when you get a check
LIVE EVERY TUESDAY & THURSDAY @ 8pm
If you can't hear any sound: On mobile, touch the video and make sure your phone media volume is up. On Desktop, make sure the volume bars (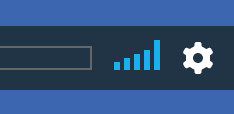 ) are all fully blue!
---
HOW TO GET YOUR BOOKS / PLAY
Bingo books can be got from bingo@forumwaterford.com up to 1pm on the day of the game. Just email us and let us know who will be playing.
If you do not hear back from us, please check your 'SPAM' / 'JUNK' folder, as it could be gone in there.
The book is 3 pages (3 different colour sheets on an A4 page), which you can print out OR if you do not have a printer, you can make your own book by copying the numbers out on a blank sheet of paper. Make sure to write out the panel numbers too as, most importantly, you will need it if you check!
You can use the same sheets each week, so you can print out or make up a few copies of each, if you like, when they are sent to you.
Please note that Forum Home Bingo is for FUN and therefore we will be more relaxed with the rules then normal
Anyone can play and you do NOT have to check on the last number called, but the winner(s) must 'claim' a check, as soon as the game is stopped for any 'check' that is then validated as being correct, by the Caller, whose decision shall be final.
To claim a check you must type "CHECK" or even just "C" in the chat comments that will be beside the live feed.
As internet (broadband/wi-fi) connections and speed varies greatly from place to place, we cannot guarantee it will run smoothly all the time for everyone and we therefore cannot accept any responsibility for missed numbers or 'checks', so we do ask you to bear this in mind when playing Forum Home Bingo.
Each of the three games played on the night will be for ONE LINE (any line with ALL FIVE numbers marked off) and then for any TWO LINES ON THE ONE PANEL (any panel with two lines of five numbers marked off) followed by a FULL HOUSE (any panel with ALL FIFTEEN numbers marked off).
Winners of the 'checks' each game will be entered in to 3 draws, when Forum Bingo resumes again, for handheld packages as follows:
All One Line Winners – A BRONZE package (worth €25)
All Two Lines Winners – A SILVER package (worth €35)
All Full Panel winners – A GOLD package (worth €40)

NB: Winners must claim their prize within a month of reopening and they must be over 18. Packages are not transferable to anyone else
FORUM HOME BINGO
EYES DOWN @ 8:00 pm
Music played from 7.30pm and finished around 8.45pm
Hope to see you back here then !