If you can't hear any sound: On mobile, touch the video and make sure your phone media volume is up. On Desktop, make sure the volume bars (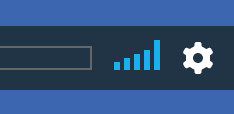 ) are all fully blue!
---
HOW TO GET YOUR BOOKS / PLAY
Bingo books/sheets can be got from www.forumbingo.ie/buy-books up to 4pm on the day of the game.
(There is also post-out options available up to 3 pm on the day BEFORE the bingo session).
If after purchasing you do not receive a confirmation email, please check your 'SPAM' / 'JUNK' folder, as it could be gone in there.
The book is 3 pages (3 different colour sheets) and the sheet is 1 page, which you can print out OR if you do not have a printer, you can make your own book by copying the numbers out on a blank sheet of paper. Make sure to write out the panel numbers too as, most importantly, you will need it to confirm a winning check!
You must make sure you are playing a book with the date of the day you are playing printed on each game and that you also are playing the correct colour sheet at the time, otherwise you will NOT have a valid win.
You must be over-18 to play Forum Home Bingo.
To claim a check type "CHECK" or even just "C" in the chat comments box that is beside the live feed.

As internet (broadband/wi-fi) connections and speed varies greatly from place to place, we cannot guarantee it will run smoothly all the time for everyone and therefore we will stop calling numbers when there is a win (our system will let us know because we will input all the panel numbers that are being played for in the session) and verify the check, even if no claim is made at the time. The winners name will be announced so that it can be seen to be all above board.
Each of the four games played on the night will be for ONE LINE (any line with all five numbers marked off) and then for any TWO LINES ON THE ONE PANEL (any panel with two lines of five numbers each marked off) followed by a FULL HOUSE (any panel with three lines of five numbers marked off).
Winners of the 'checks' each game will be sent an email requesting their bank account number (IBAN) and a transfer of the winning payment will be made to it. Please note that we will NOT keep these details so will eed them after every win.
FORUM HOME BINGO
EYES DOWN @ 8:00 pm EVERY TUESDAY & THURSDAY
Music played from 7.30pm and finished around 9.00pm
Good Luck !