Fused @ The Forum
The Forum has always been the home of alternative music clubs in Waterford, with such legendary nights as Traffik and Shakedown entertaining the city's music heads over the last decade and more. FUSED carries on in that tradition and features a new team of promoters and DJs playing the best of indie, rock, electronica, soul, funk and reggae every Saturday night from 11.30pm over 4 rooms: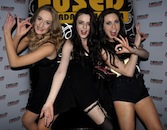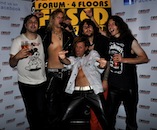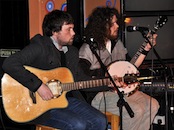 There is no door charge at FUSED and all drinks are at pub prices
all night with loads of drink specials every week.
FUSED, every Saturday at The Forum for 4 floors of freaky dancin' !

VENUE
Indie/dance floor-fillers with DJs Wez Baldwin, Simon Merriman and Rob O'Connor.
BOX
Techno/Electro/House with Oh Five One and weekly guests.
BOHO BAR
DJs Clarky & Mick spinning a retro mix of the best in bar music.
SMOKIN' !
Acoustic Jam with host Lorcan Reidy, weekly guests and Open Mic.
Specials include:
Pint of Draught €3.50
Large Bottle €4
Long Neck €3.50
2 Spirits & 1 Split €10
All Cocktails €5
+ a choice of €3 shots
WOW


FUSED @ The Forum
Every Saturday
From 11:30pm
4 Floors
Unreal Specials
Free In All Night